High Precision Optical Pen Fiber Laser Marking Machine
Applicable Industry of Fiber Laser Marking Machine

This Fiber Laser Marking Machine is widely used in the electronics separation components, integrated circuit, electrical engineering circuit, mobile communication, hardware, tools, kitchen wares, tool fittings, precise apparatus, eyeglasses and clock, computer keyboard, jewellery accessories, plastic buttons, water heating fittings, sanitary ware, PVC pipelines, medical apparatus and packing container, etc.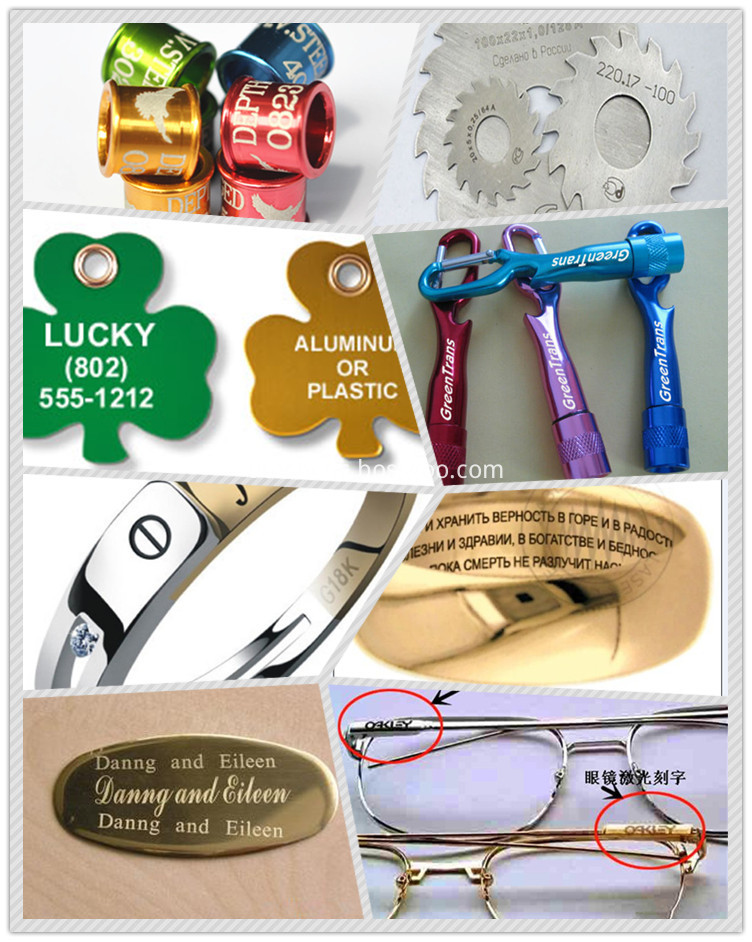 Product Description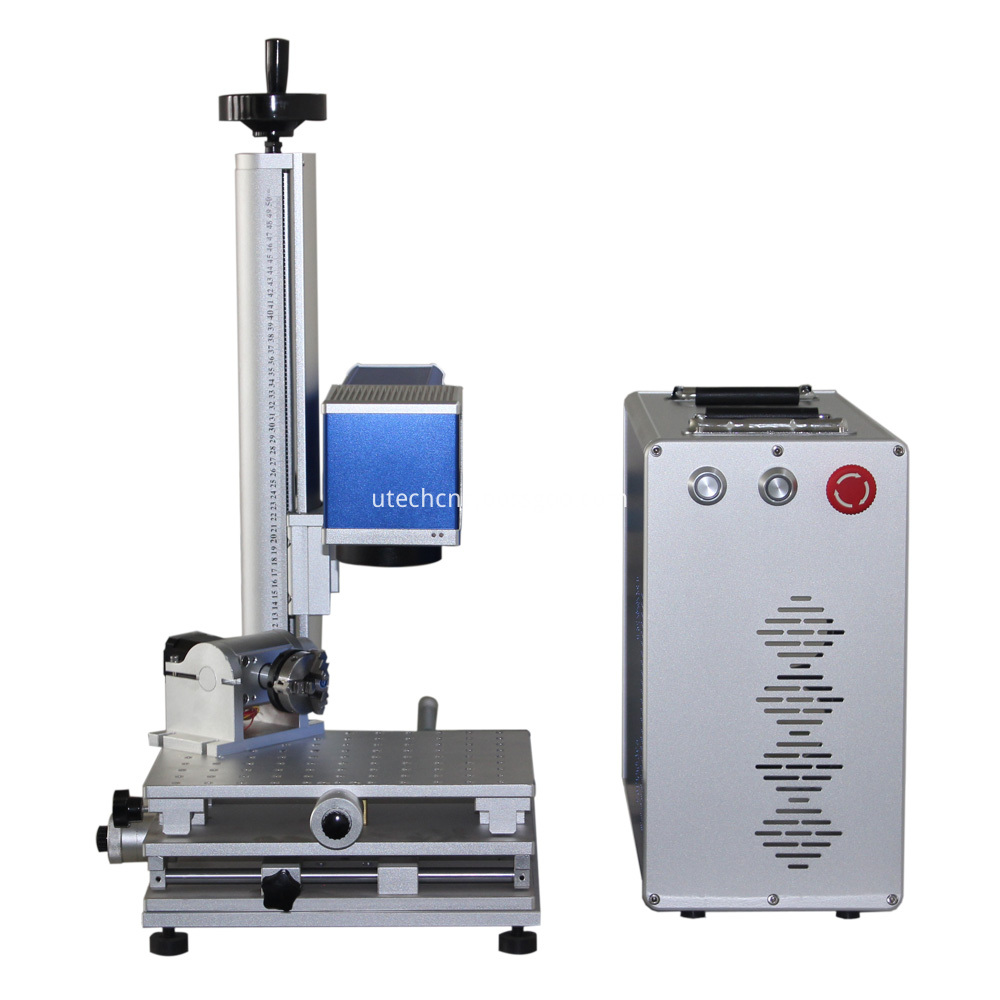 Technical Parameter of fiber laser engraver:
Specification
1.Laser power: 20W,30W,50W
2.Laser wave length: 1064nm
3.Laser beam quality:10W(not more than 1.4 at each square meter),20W(not more than 1.4 at each square meter)
4. Repeat frequency rate:20-100KHz
5.Marking line speed: more than12000mm/second
6.Marking thickness: 0-0.1mm(depend on material and laser power)
8.Min character:0.1
9. Repeat accuracy:0.002mm
10. Power consumption: not more than 500W
11. Electrical power:AC110-220VAC 50Hz,5A
12.Cooling method: Air cooling
13. 2D working table is default device. If 3D working table is needed, extra money will be charged. The working table size is 210x150mm.
14. Service time of laser:10000hours and machine service time is 8-10 years.
15.Optional marking area : 110x110mm,200x200mm,300x300mm
16.Machine size:600x200x700mm
17.Weight:70-160Kg
18. Character type: English character, Truetype,etc
19.Code type:CODE39,EAN standard code,CODE128,EAN shortened code,EAN128 bar code, Datamatrix,PDF417,etc.
20.Laser marking control board: Chinese or other countries marking control board. Location system: red localization
21.Makring software: It can support Chinese or other countries marking softwares.
Advantage
1. Can mark all metals, many plastics and some ceramics.
2. Higher output power, excellent beam quality.
3. Excellent pointing stability, outstanding marking performance.
4. Small volume, light weight;
5. Low power, consumption power is less than 500w;
6. Completely air cooling, low energy;
7. No influence of the severe environment and temperature change. If no power, battery and car cigarette lighter can be used for working;
8. Greatly reduce the depreciation cost, satisfying customers' stable large quality produce.
Detailed Images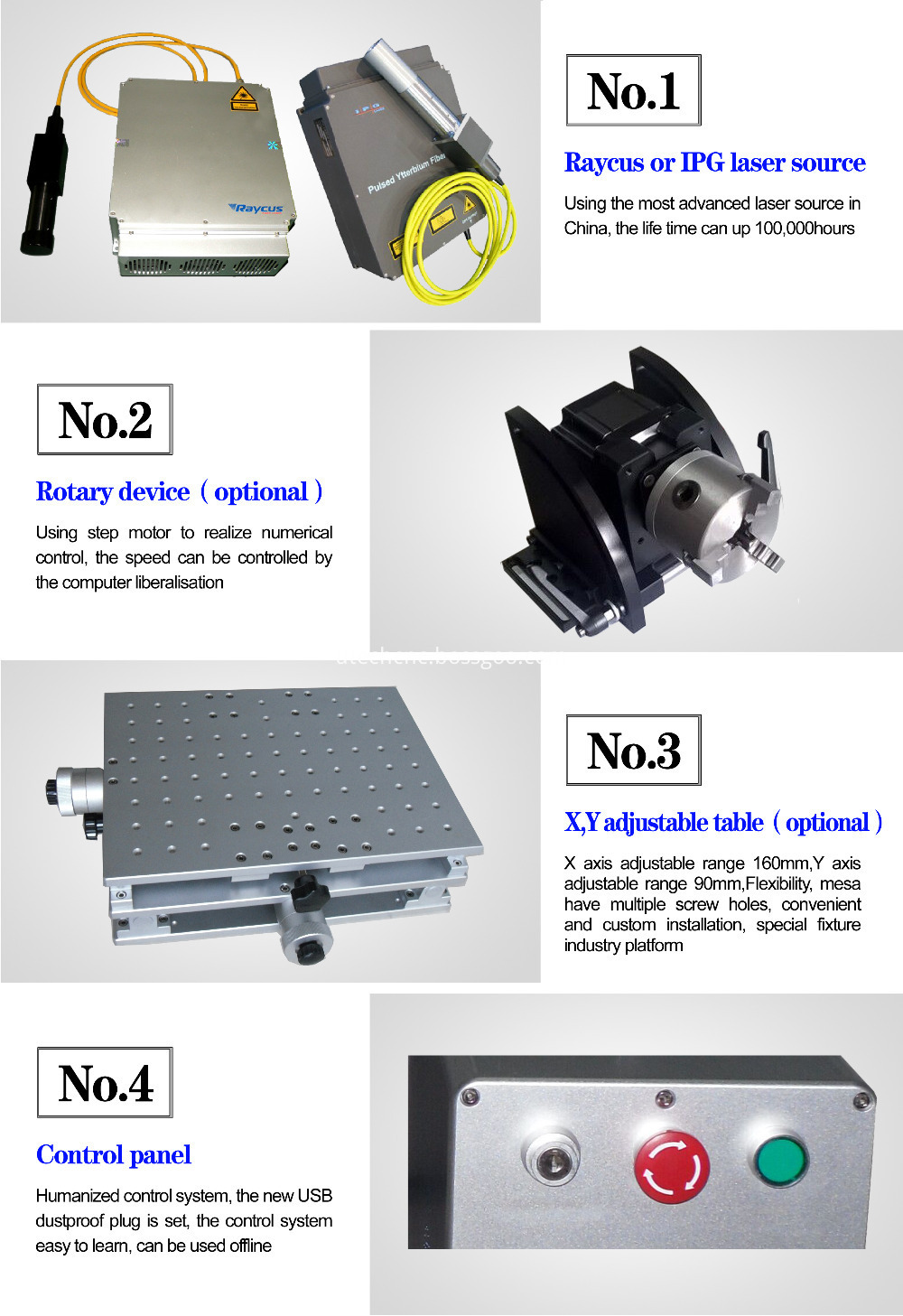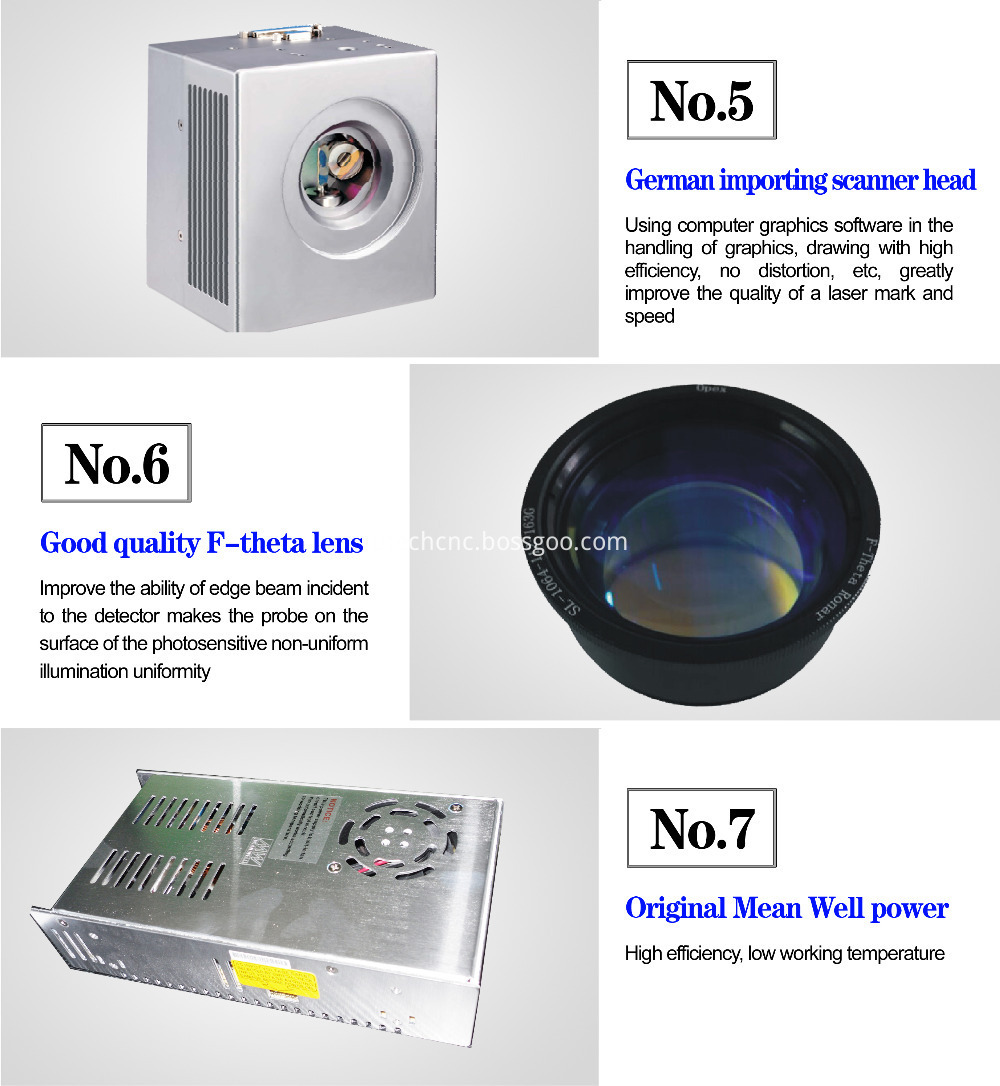 Our Services
After-sale service:
1. We provide 24 months warranty for the machine.
2. All spare parts for the machine can be bought with agent price.
3. Email/ Skype/ MSN/ Trade manager online to support. Life-long technical support and free after-sale service.
4. Professional technical team and salesperson assist you with troubleshooting. Procedures via Internet and phone any time when needed.
5. Free and professional training at our factory.
6. Door-to-door service if necessary.
Company Information
UTECH have Cnc Router Series, include Mini Desktop Cnc Router, Advertising Cnc Router, Woodworking Cnc Router, Professional Stone Cnc Router, Sign Cnc Router, ATC Cnc Router; Vision Localization/CCD Series include Cnc Router with CCD, Oscillating Knife Cutter with CCD.