*Massage chair configuration function: four pairs of kneading balls on neck, shoulders, back and waist, and four vibrations on the seat cushion. The armrests can be movable and fixed, and the backrest and seat are electrically adjusted.
*Foot bath configuration function: (1) standard health massage (2) shower foot bath (3) foot bath (4) waterfall type water inlet (5) water temperature adjustment (6) brake type drainage (7) massage intensity adjustment ( 8) Leakage protection (9) Pool bottom lamp


Upgrade your pedicure station with the newest addition to our pedicure spa line, TS-1241 Pedicure Chair. Now, treat your clients lavishly and give them the best-in-class relaxation experience with stylish and extremely comfortable Perla Pedicure Spa. This pedicure spa requires no additional plumbing or installation. Built with Perla's ultra-sanitary pipeless technology, the jets are removable for cleaning. Great for both technicians and clients, this sleek lavishly-designed spa includes 6-function vibration massage chair to take your customers to the moon while they are getting their pedicure done. Its perfect for salons that don't have a lot of space because the Perla is more streamlined and compact.
Features:
-Shiatsu roller massage
-Fiberglass with Acrylic coat gel resin
-Chemical and acetone resistance spa shell
-Thick and Elegant Glass Bowl
-Quiet Whirlpool Motor
-Capable of Floor Drain or Wall Drain
-Adjustable Up/Down armrests
-Durable leatherette with protective finish
-Acrylic reinforced with Fiberglass and Gel Resin.
Product Size:135x80x145cm
Packing Size:139x71x52cm-base
105x80x53cm-chair
G.W:62KG-base
G.W:70KG-chair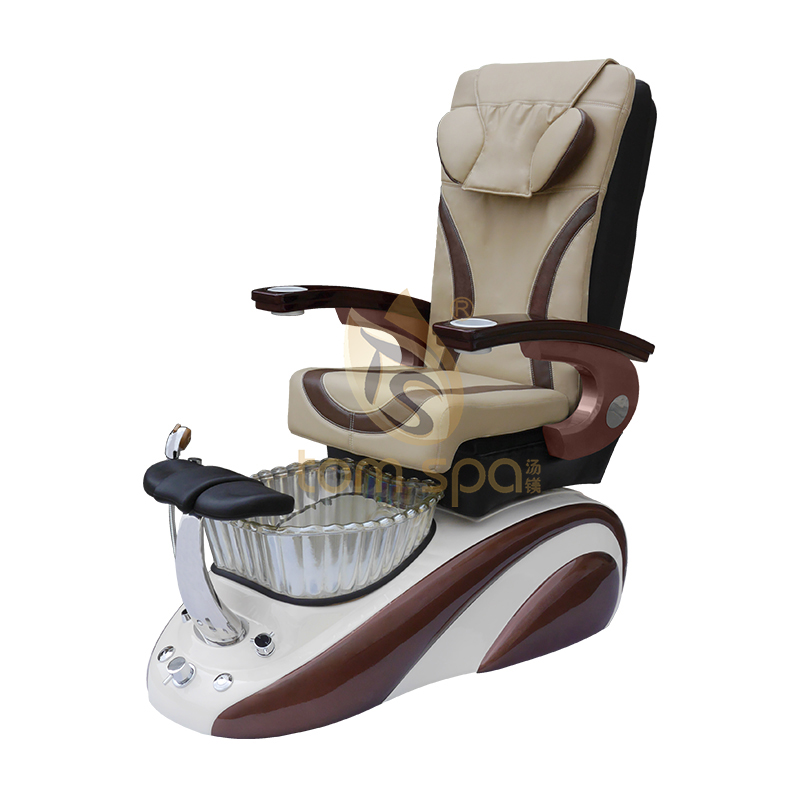 About Us
Established in 1997, Tom Spa Beauty Salon Equipment Co., Ltd. has been constantly improving the product quality, and developed many new ergonomics-based products, including Electric Facial Bed, Wood Facial Bed, Shampoo Backwash Unit, Beauty Trolley Cart, Manicure Table, Master Office Chairs, etc.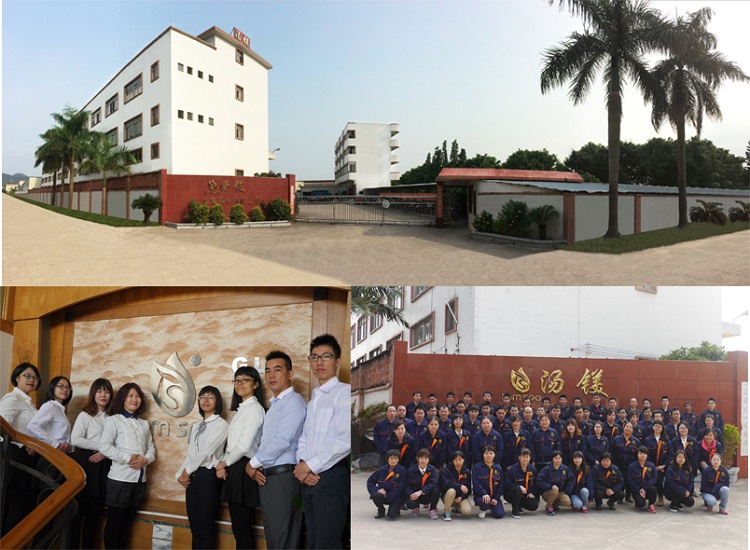 Production Process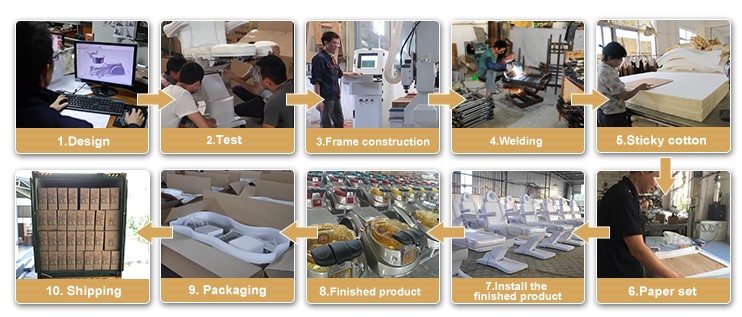 Exhibitions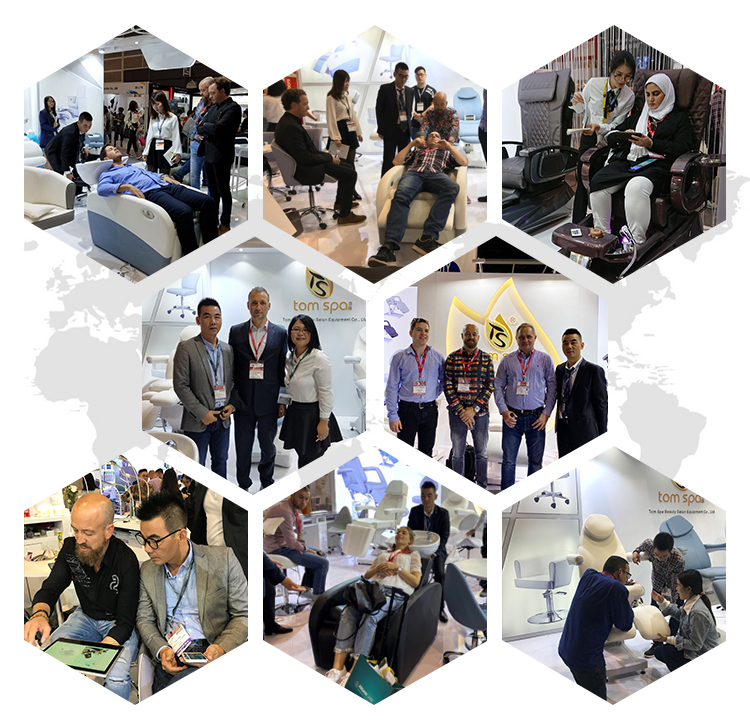 Certificates